New Development Breaks Ground in South Bay
.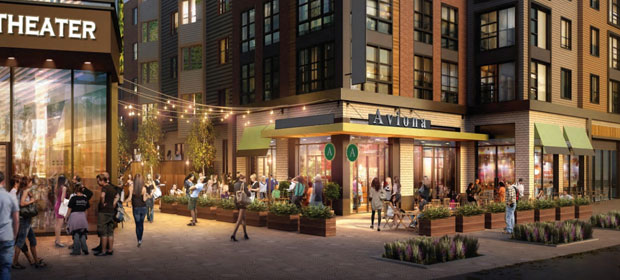 One of the nations leading retail estate development companies broke ground on a new mixed use project in South Bay, very near to another retail development they own on Allstate Road in Dorchester. This will begin a massive transformation of a vacant industrial property and concrete yard into a vibrant mixed-use property including upgrades to the shopping center that is currently situated there.
"I want to thank EDENS for investing in Dorchester, and for being a great partner to the City and its residents," said Mayor Martin J. Walsh. "This project will bring a new vibrancy and energy to a once-vacant area in South Bay, and the benefits will not only be felt in Dorchester, but all across the City as people flock to this new destination. This project serves as a great example of the type of mixed-use and transit-oriented development that we are looking to bring to all corners of our city."
This new development will boast over 160,000 square feet of retail space that will include both restaurants and shops, a flagship Wahlburgers location, a luxury AMC Theatre with IMAX, and a 130-room hotel for Dorchester and the greater Boston area.
The development also includes 475 new housing units, offering a mix of condos for sale and apartments for rent. The new residences have easy access to public transportation being close to two MBTA stops and I-93. These Boston luxury apartments will include amenities such as roof decks, pool, grills, a gym, and much more!
It's just another exciting new project underway in Boston!
View Additional details here: BRA Development PDF
* Image courtesy of http://www.bostonredevelopmentauthority.org