How to Save on Energy During a Boston Winter
.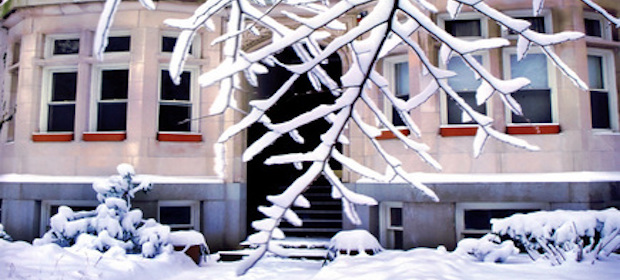 Keep your home insulated

Take some simple measures to make sure the heat is not escaping through cracks in the doors and windows. Most hardware stores carry inexpensive weather stripping that is easy to install. And remember that insulation does not just mean putting foam on the door. You should also insulate the rooms in your house, and only heat the spaces that you are actually using. So, if you have a guest room or pantry that you barely ever spend time in, keep the door and vents shut. That way, the heat gets redirected to the rooms you need heated, and you use less power.

Turn the heat down just a little when you are sleeping

The Department of Energy estimates a 10 percent reduction in heating bills if you can keep the thermostat lowered by 10 degrees for 8 hours a day. So, if you can, turn the heat down at night. You can curl up with an extra warm comforter. It may help to run a humidifier at night, too. With more moisture, the air in your bedroom will trap heat more effectively.

Have you checked your furnace lately?

Make sure your furnace and vents are clean all winter to reduce your energy bill. You should check your furnace filter every month and replace it if it looks dirty. Finally, make sure the heating vents stay clean.